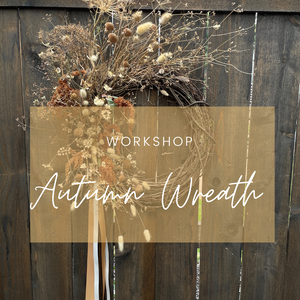 Join us for a creative evening making harvest wreaths in our greenhouse on the Fall Equinox. Choose from organic materials such as dried flowers, grasses, foliage, pods, nuts and seeds that we've collected on our farm to create a unique wreath that will reflect the season and our local environment.  
Date: Thursday evening, September 21, 2023 (two days before the Autumn Equinox)

Time:  Evening from 6:00-8:00 p.m.
We will have a fire, enjoy apple cider and treats to celebrate the season. Everyone will make one wreath to take home.